X
MgA. Patrik Rešl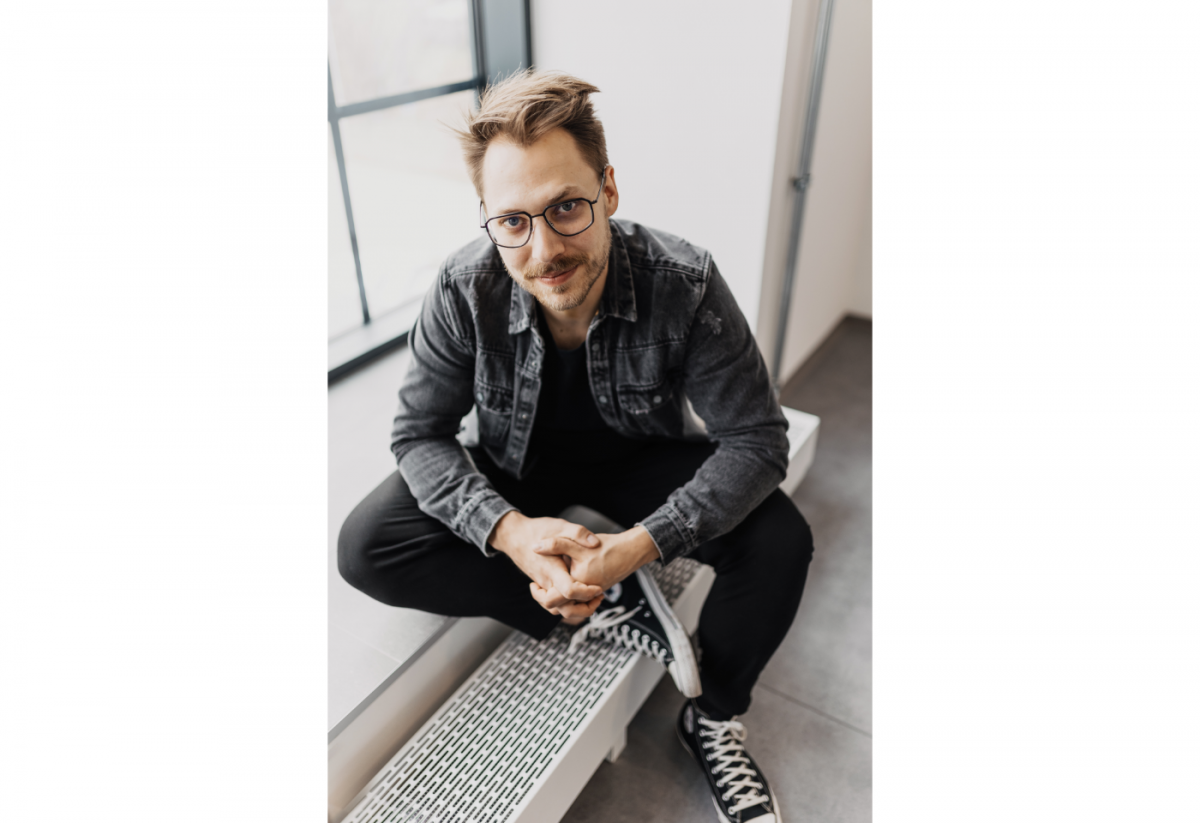 Designér
Rád se zabývám designem a prototypováním věcí s ohledem na ekologii a udržitelnost. Proto spolupracuji s dodavateli ekologicky šetrných materiálů. Přikladem může Limany. Tato firma distribuuje RESYSTU, odolný materiál se vzhledem dřeva a možnostmi tvarování, které využívám ve svých návrzích. Snažím se podporovat smysluplné produkty a materiály. Firma Brokis mého smýšlení například využívá pro tvorbu mozaik, které vzníkají díky reziduím foukaného skla.
Za firmu Rešl Design s.r.o. působím jako Art Direktor pro firmy Bullstone, HugMarket, ale i podpora firmy Brokis Solutions. Vyhledávám práci ve které se mohu stále rozvíjet.
Historie?
Studoval jsem obor Design na fakultě Umění a Designu Ladislava Sutnara Západočeské univerzity v Plzni. Díky školním projektům jsem byl v těsném kontaktu s firmami jako jsou TON, ŠKODA, Jablotron, Kamin4u, SandyStation, atd.
MgA. Patrik Rešl / Product designer / CV
MgA. of Design -  Ladislav Sutnar Faculty of Design and Art, University of West Bohemia
2015 - Freelance Product designer
Graphic design:
PANIKO - Corporate identity
PAVLÍNA PEŠKOVÁ - Corporate identity
PP Events s.r.o. - Corporate identity
Www.endala.cz - Labels for nutritional products
Www.zapakatel.cz - Advertising banners
JIRI MODELS a. s. - Whole catalogs (covers etc.)
3D visualist/3D modeler
2011 -2014 - Member of the Scientific Council of the Academy of Jan Amos Comenius in Pilsen - Work on accreditation programs and active lecturer (AutoCad)
JIRI MODELS a. s. - Product visualization - creative sets, pencils, stamps and more
Brašnářství Tlustý a spol. s r.o. - 3D models of molds
Product design:
Six Guys Labs s.r.o. / Actijoy: Animal Tracker, Bowls, Accessories
Bus stops for Pilsen: Cooperation with Radek Muzika (expected realization in 2021)
iSophi: Diagnostic sets for testing pre-school children
FAST ČR, a.s. / Sencor: Product Design and Design Corrections - Kitchen Appliances, etc.
Kaito Enterprises Corporation, China: Blender
Sencor - wacoom cleaners- industrial design
Bullstone - kiosk - art direction
Brokis - designer
...
Honours and awards
Small urban architecture (graduation work) - proposal for an economic prize
KAMIN4u.com - 2nd prize for the design of stoves
Reus - 3rd prize for paper products (cooperation with Jitka Ticháčková
Design2 - 1st prize for best design - electric drive wheelchair
Designblok 2014 - BLACK FLAT - the award for the best exposition - one of the creators and exhibitor
StalaX - KITCHEN APPLIANCES SET - Nominated to CZECH NATIONAL AWARD FOR STUDENT DESIGN 2015
Contemporary House Through the Eyes of Young Architects 2015 - 1st prize for interior and exterior - LightCut house
Designblok 2015 - selected for the exhibition with project BLOW (a resident cell - emergency housing)
Vita - CHAIR - Nominated to Professor Jindřich Halabala Award, 2015
Jablotron - 1st prize for best design of breath monitor
SENCOR Challenge - 2nd prize - concept design / kitchen appliances set 2016

SandyStation -  1st prize for design and prototyping of 3D sandpits, 2016
Autonomous Car - Exhibition of concept Cars in cooperation with AUFEER - (Eero Kankainen and Branislav Maukš) - Ladislav Sutnar Gallery 2016
Minialarm - Forbes
...